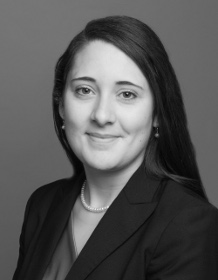 Photo copyright Catholics for Choice. May not be used without permission.
Elyce Nollette, International Program Associate
Elyce Nollette coordinates CFC's international program activities with overseas policymakers, health providers, advocates, activists and collegial organizations to diminish the influence of religious extremism on public policy and advance sexual and reproductive rights. She employs her experience and training in public policy and diplomacy, to foster and sustain strategic relationships as well as inform and influence international debates in the reproductive health and religious liberty spaces. Ms. Nollette's experience encompasses a range of human security and international development issues both domestically and internationally, including in Latin America and Africa. Ms. Nollette holds a bachelor's degree in International Affairs from Dickinson College and a Master of Public and International Affairs in Human Security from the Graduate School of Public and International Affairs at University of Pittsburgh.
top