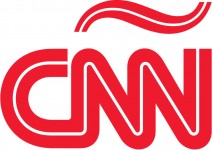 ¿Cambios en la iglesia?
Papa Francisco anunció esta semana que se reunirá con víctimas de abuso sexual cometido por miembros del clero. En este clip de CNN en Español, Jacqueline Nolley Echegaray de Catholics for Choice dice que ya es hora que la jerarquía católica reconozca y asuma su responsabilidad por los crímenes cometidos por miembros del clero, y propone cambios que mejorarían la Iglesia.
As Pope Francis announces that he will meet with survivors of sex abuse committed by Catholic priests, CFC's Jacqueline Nolley Echegaray appears on CNN en Español, calling on the hierarchy to accept responsibility for the crimes committed by clergymen and proposing several positive changes that would improve the church.
This piece was originally aired by CNN en Español.