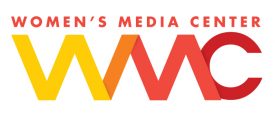 Can Trump really take away contraceptive coverage?
The Trump administration has issued new rules (known as the Moral Exemptions Rule and the Religious Exemptions Rule) creating broad exemptions that will allow employers, health insurance providers, and universities to use religious belief as an excuse to deny contraception coverage to its employees, students, and insurance beneficiaries.
"The scope of this is truly shocking," said Erika Hanson, reproductive rights & health legal fellow at the National Women's Law Center. "It will allow virtually all employers to get out of offering birth control coverage. The expanded exemption will mean that many women won't get contraceptive coverage at all. This is putting religious liberty before women's equality and is obviously sex discrimination. It fits into the context of all the attacks on women's health care, from the attempted repeal of the Affordable Care Act, attacks on Title X, efforts to defund Planned Parenthood, and the House's passage of an unconstitutional bill that bans abortion at an arbitrary cutoff point. This is a part of that concerted effort."
Advocacy organizations, along with a growing list of state attorneys general immediately filed a series of independent lawsuits — these include the Center for Reproductive Rights; the American Civil Liberties Union; Americans United for Separation of Church and State, a religious liberty watchdog group; and state attorneys general in California, Massachusetts, Pennsylvania, and Washington. "Each of the lawsuits is being filed separately, in different courts across the country," said Autumn Katz, senior staff attorney for the Center for Reproductive Rights. "But we are collaborating with the other groups in order to represent a broad spectrum of women who will be affected by these rules — including college students, individuals training to become professionals, and women working for an objecting employer. And we hope that these multiple lawsuits will demonstrate just how harmful these rules will be for women throughout the United States." Members of the ACLU, the Service Employees International Union-United Healthcare Workers West, and Medical Students for Choice are among the plaintiffs represented in these lawsuits; the number of legal actions was increasing at press time.
The legal challenges argue in part that these new rules violate the Administrative Procedure Act, which regulates federal agencies' rulemaking processes, and the First and Fifth Amendments to the Constitution. "Under the Establishment Clause of the First Amendment, the government can't grant a religious exemption from a law when doing so could harm third parties," said Richard Katskee, legal director of Americans United. "Religious freedom is the right to believe, or not, and to practice your faith, or not. It isn't the right to use the government to impose the costs and burdens of your beliefs on other people. The government doesn't have any lawful authority to grant a 'moral' exemption from the Affordable Care Act under any circumstance."
The ACA mandates that private health plans provide contraceptive coverage with no out-of-pocket costs to consumers. According to the National Women's Law Center, this has meant that 62.4 million women now have insurance that covers birth control without having to pay out of pocket. Before the ACA, contraceptives made up from about one-third to almost half of all out-of-pocket health care spending for women. In 2013 alone, women saved an estimated $1.4 billion because of the ACA's contraception mandate.
A Guttmacher Institute report, What Women Already Know: Documenting the Social and Economic Benefits of Family Planning, found that a majority of women reported that over the course of their lives contraception had allowed them to "take better care of themselves or their families, support themselves financially, complete their education, or get or keep a job."
"These rules will negatively affect our members' ability to achieve their professional goals," said Lois Backus, executive director of Medical Students for Choice, which works to increase abortion training opportunities and improve reproductive health curricula; 80 percent of its members are women. "These rules would directly deprive our members of their right to make their own decisions about parenting and place those decisions in the hands of university administrators without providing any reasonable alternatives."
"The major concern is that these rules push a false notion of what religious liberty is, and that is not what most Catholics believe nor what the law says it is," said Sara Hutchinson Ratcliffe, vice president of the domestic program at Catholics for Choice. "If people are morally opposed to contraception, then they shouldn't use it. Entities and institutions can't have religious beliefs, only people can. To enshrine the idea that an institution has a conscience in regulation sets a bad precedent. This could lead to a situation where if an employer has a moral objection to same-sex marriage, then family leave could be denied, or a religious objection to single parents might mean maternity care is not offered to single women. Your employee benefits shouldn't be based on your employers' ideas on morality."
The rollback of contraceptive coverage will have a particular negative impact on transgender and gender nonconforming people. "The TGNC community already face tremendous barriers and discrimination when accessing basic health care, not only when it comes to transition-related services but also sexual and reproductive health services," said Dr. Meera Shah, fellow with Physicians for Reproductive Health and a New York City–based physician. "TGNC patients are often of low income, and if it weren't for the ACA, many would not be able to afford contraception. For example, I have transmasculine patients who have gender dysphoria who might need a progestin-IUD to help them stop their periods and to prevent pregnancy. IUDs are expensive, and if an insurance plan did not cover contraception, many patients would not be able to afford the IUD that would help treat their dysphoria. This feels to be a political ploy. Religion and ideology should not be the driving force for policy. Patients should be able to decide, with their doctor, which evidence-based method of contraception is best for them. Not their employer."
The rules are part of the Trump administration's strategy to deny comprehensive reproductive health care by any and all means necessary, this time using the guise of so-called religious liberty. "The Trump administration is carrying out the agenda of religious fundamentalists, the biggest part of the president's remaining devoted supporters," said Maggie Garrett, legislative director of Americans United. "The rights of LGBTQ people, women, religious minorities, nontheists, and others hang in the balance as the Trump administration continues to toe the line for its fundamentalist base."
The rules went into affect last Friday when they were issued. However, they are "interim final rules," and there is a 60-day period during which the public can submit comments to the administration before they are finalized. "Bottom line, this is fulfilling a promise that the Trump administration made to their extreme religious base," said Hutchinson Ratcliffe. "The justification and language in the regulations is so far from how most people feel about these issues, no matter what their religious beliefs are. We need to mobilize those voices and make it clear that the people are not with them on this."
This article was originally published in the Women's Media Center.