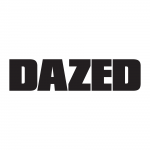 "I grew up in a country that didn't respect women and I think that this is a chance for Ireland to show that it does respect and trust women," says Jon O'Brien, an Irish Catholic who is the president of Catholics for Choice, an American-based advocacy group. Catholics for Choice has campaigned for the use of contraceptives and access to legal abortion services in countries around the world but have faced criticism for their views. "I really think that the teachings of the hierarchy are not just outdated but also dangerous for the welfare of citizens," says O'Brien, who draws a distinction between what the bishops preach and his faith. "It is the golden rule of Catholicism that you should follow your conscience even if it brings you into conflict with the hierarchy of the church."
The official stance of the Catholic Church has been pro-life but historically there have been key theologians such as St. Thomas Aquinas and St. Augustine who have rejected the theory that life begins at conception. In present day Ireland, the country's historical alignment with Catholicism is already playing a large role in the lead up to the 2018 referendum on the Eighth amendment, which prohibits abortion in all instances apart from a grave threat to the mother's life. In a country where 78.3 per cent of the population identify as Catholic, many see the vote as inextricably intertwined with the presence of the church.
"It's so hard to explain the power the Catholic church has to people that don't live in Ireland, that didn't grow up in Ireland," says Laura O'Neil, 28 who is from Waterford in southern Ireland but now lives and works in London, "if you have a kid in Ireland it's so hard to find a non-Catholic school to send it to." A survey in 2013 by the Department of Education, showed that 90 per cent of primary schools in Ireland were owned and under patronage by the Catholic Church.
"I remember learning about abortion in religion because we had to watch a video on it," says O'Neil. She no longer considers herself a Catholic and is active in the Repeal campaign in London, "I grew up in a council estate seeing a lot of kids around me in and out of care, going to school hungry and dirty. I saw families struggle to try and raise their families. What I find frustrating is when the pro-life people are like 'we saved these children' but where are you when a single mother needs a babysitter?"
"I think that it's a two fold thing. I think it's about religion but I also think it's about shame of women's bodies and trying to take control of them," says Margaret Perry, 27, a playwright from Cork, Ireland. Perry attended a school in a completely different part of the country to O'Neil but she also mentions a graphic abortion video that they were shown.
Although Perry is no longer religious, she goes to Mass at Christmas; but last year the priest used it as an opportunity to pray that abortion would not be legalised. "A woman in front of me started shaking, when he said that and she just semi-fainted into her partner's arms and he had to take her out," she says, "it made me so angry and I was like: I'm not going to Mass anymore that was the last straw for me. I'm done."
"Catholicism is due an update or it will die, it will actually die," says Eve (not her real name) who is an Irish actor in London. Eve wishes to remain anonymous as she's worried her views conflict with her religious elderly parents. "Usually when I travel back I make a holiday of it but this time I think I'll fly in and fly out. I just don't want them to know that I'm going over to do this." Eve suggests, however, that there are redeeming features and figures within Catholicism and mentions a priest in her hometown, "I hate Mass but I enjoy going to his Mass, he's a lovely human being. He's all about love and the virtues that the Catholic Church is built on but doesn't necessarily promote."
"Anything that can be done to bring the Catholic Church kicking and screaming into the 21st century is a good thing"
The Don't Stop Repealin' podcast, hosted by Una Mullally and Andrea Horan, went into thoughtful depth on the complexities of a pro-repeal stance for Catholics in their 'Take Me to Church' episode. "We think they've (Irish Catholics) been done a disservice by the Catholic hierarchy and hardliners in the media," they say on the pod. They outline some of the things the hierarchy of the church has opposed over years in Ireland: tampons (proposed by an archbishop in 1944), contraception (illegal until 1980), divorce (legalised after a referendum in 1983), and same-sex marriage (legalised in 2015 after an arduous fight and ref) are just some. They assert that a more nuanced point of view from Catholics isn't part of the mainstream narrative, outside of fundamentalists like Youth Defence, church authorities, and the hardline anti-choice Iona Institute platformed in the media. Ultimately, modern Catholicism is about empathy, compassion, and understanding of other people's lives and individual conscience.
Although many believe the referendum in May will be a close call, statistics have shown a gulf between the Catholic Church's teachings and social practices: 98 per cent of American women who identify as Catholics use a form of contraception that the Church disagrees with. A 2014 survey of 12,000 Catholics in 12 different countries showed that, with limitations, 65 per cent of respondents supported abortion.
"What happens in Ireland matters to other legislators," says Jon O'Brien, who sees Ireland as an incubator for change in the Catholic community, "I think it's a very important voice raised for freedom if Ireland does make the decision to trust women… I think that it'll be a game changer globally."
Although polls have flagged a positive run for the repeal campaign, in a country where around three quarters of the population identify as Catholics, repealing the Eighth amendment will depend on members of the religious community turning out for a 'yes' vote. "If leading Catholics came out in support of choice, that could have a huge influence on the movement," says Margaret Perry, "anything that can be done to bring the Catholic Church kicking and screaming into the 21st century is a good thing."
This article was originally published by Dazed and Confused Magazine.