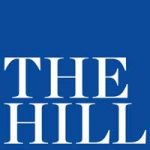 Under the Trump administration, religious ultra-conservatives are pushing more than ever before to chip away at a women's right to make her own decisions over her body—and they are expanding their fight in the states.
South Carolina legislators are considering a bill, the "Personhood Act," which would effectively ban all abortions in the state and limit access to birth control and in-vitro fertilization.
Personhood laws fly in the face of Catholic values, preventing women from following their God-given consciences when making critical moral decisions about pregnancy and family planning.
Read the full text of this piece in The Hill.