The passage of Amendment 1 in Louisiana enshrines anti-choice principles in the state's constitution and has the potential to endanger the lives of vulnerable individuals. Catholics for Choice stood with Louisiana Catholics against this measure which will deprive people of the right to follow their conscience in reproductive health decisions. 
This targeted attack on the ability of individuals – especially the poor and people of color – to access comprehensive reproductive health care is abhorrent. We are proud to have stood with Louisianans against this measure and to lift up the voices of pro-choice Catholics who opposed it. Unlike the bishops and the politicians – both moderate and conservative – that they align with, ordinary Catholics in Louisiana have grave concerns about government intrusion into our most personal decisions.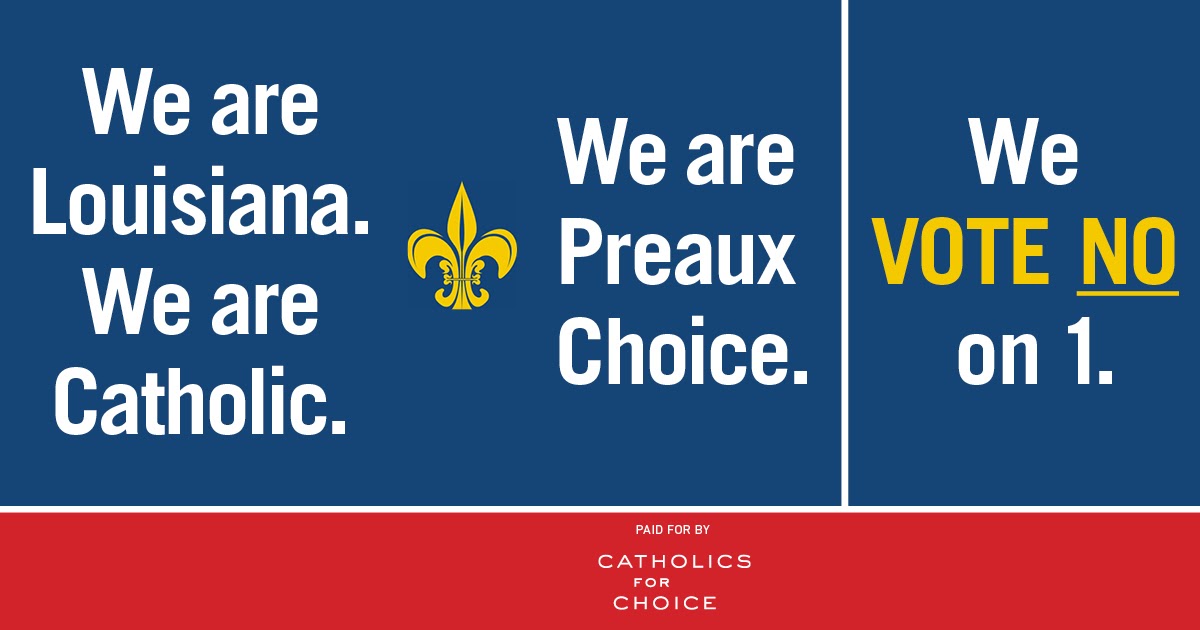 Our Catholic faith teaches us we should be free to exercise our conscience, especially when it comes to reproductive health care. Catholics, including Samantha, Mandy, Clair and Logan, called on their fellow Louisianans to respect the rights of all people who need abortion in their state. You can hear the radio ads sharing their stories and see the digital ads we ran across the state below.

We are proud to have stood against Amendment 1, and we will continue to stand in solidarity with all those who will be affected by this dangerous attack on human dignity. 
---
Radio Ads
Claire:
Logan:
Mandie:
Samantha: