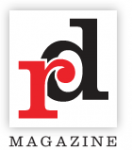 Debate Heats Up Over "Francis Effect"
Mitt Romney's delusional 2012 pollsters got nothing on apologists for last week's Pew Poll that found no real "Francis effect" from the pope's first year. According to Daniel Burke at CNN.com in a lengthy, mostly anecdotal piece, "there's more way than one to measure the pontiff's influence" than, say, actual metrics like the number of people going to mass or returning to the church.
According to Burke, you just have to "ask around" Boston to find folks who know someone who's thinking about returning to the church or who feels less horrible about the church than in the darkest days of the U.S. clerical sex abuse scandal, which had Boston at its epicenter.
That's a pretty low bar, but of course no one denies that Francis is a change for the better. As Jon O'Brien, head of Catholics for Choice, told The Guardian, Francis isn't so much "a breath of fresh air as someone who has gone into the Vatican with an oxygen tank strapped to his back. He's got the church out of a very difficult spot."
But Burke suggests his anecdotes add up to a story of rebirth. He quotes one local priest who says it's not about the numbers but "an energy, a feeling, a spirit here." Unfortunately, I'm pretty sure those were more or less the same words that Romney used in the closing days of his ill-fated campaign to explain why the numbers that showed he was going to lose to Obama were wrong.
Commonweal blogger Grant Gallicho asserts you have to take the long view. It's not that Francis is ineffective, it's that no one could expect Francis to reverse "decades-long trends in Catholic practice over the course of one year." He says he doesn't "know many observers of the Catholic scene who expected Mass attendance to spike in the months following Francis's election." But that's exactly what the Francis effect was predicted to accomplish, bringing back lapsed Catholics and bringing a new generation to the church.
The real Francis effect, as Peter Manseau notes in the New York Times, is to reopen discussion of what it means to be "Catholic." As I recount in my book Good Catholics, the Vatican and the Catholic bishops here in the United States have worked overtime for the past 40 years to shut that discussion down. If you wanted to wear the label "Catholic," they asserted, you had agree to every point on their right-wing check list, from opposing abortion and gay marriage to assenting to the absolute authority of the hierarchy. What Francis has done by dialing down the dogma has "inspired many of the lapsed, the recovering, the former and the fallen to reconsider the possibilities of being Catholic without qualification," says Manseau.
But it's just that—a reconsideration. Francis has opened a door. But if the numbers are to be believed, most wavering and lapsed Catholics won't cross the threshold without substantial changes to church dogma, not just a soft peddling of its contents. That's because, despite apologists' assertions that dogma doesn't matter so long as the pope is a nice guy, it does matter. The Catholic Conference of Arizona backed the now happily departed SB 1062, which would have legalized discrimination in the name of religion. In two weeks the Supreme Court will hear two challenges to the contraceptive mandate in Obamacare that could result in millions of women being denied an essential preventive care service largely due to the objections of the U.S. Conference of Catholic Bishops.
So the question isn't so much whether there's a "Francis effect," it's whether Francis wants to have an effect beyond making a few Catholics feel better about their damaged church.
This piece was originally published by Religion Dispatches.