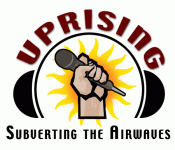 Despite Internal Pressures, Pope Francis' First Year Shows Promise
Pope Francis has just completed his first year of papacy and he's made more headlines than any other pope in recent memory. He was chosen as Time magazine's Person of the Year and featured on the cover of Rolling Stone. His eccentricities in driving a used car and doing away with many of the Catholic church's ceremonial trappings has made him in effect a pop culture sensation.
But a large part of what has made the 77 year old Argentine pope so popular are his positions on basic social concerns that reflect what a majority of rank and file Catholics espouse. He has made ending poverty a priority, and embraced a more "merciful" and less judgmental approach on issues like contraception, abortion, and gay rights. This has put him at odds with some forces in the church that have made it their mission to lead the anti-choice movement. And, victims of clerical sex abuse are outraged that Pope Francis hasn't taken a stronger tone on apologizing for abusive priests.
GUEST: Jon O'Brien, President of Catholics for Choice.