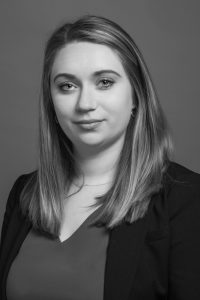 Photo copyright Catholics for Choice. May not be used without permission.
Adrienne Dittman, International Program Associate
Adrienne Dittman helps support CFC's international program activities working to embolden global advocates, policymakers, partners and reproductive health providers and other influencers in defending and advancing Catholic support for women's autonomy in reproductive health decisions worldwide. Her experience spans government, academic and research organizations, including the US Department of State and the Woodrow Wilson International Center for Scholars, where she focused on human rights and Central and South America. Ms. Dittman holds a bachelor's degree in Government with a certificate in Latin American Studies from Georgetown University.
top