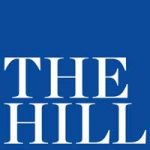 Hyde restrictions affect poor most
Steph Herold is absolutely right in her April 17 piece, "Yes, taxpayer dollars should fund abortions." While many Americans are understandably seized with protecting federal funding for contraception and other essential healthcare, we should not lose sight of the fact that federal restrictions on abortion funding are simply unjust. The Hyde Amendment does nothing but punish poor women, robbing them of their ability to make reproductive choices according to their conscience.
As Catholics, we believe in treating individuals with respect and dignity. Our social justice tradition compels us to show empathy toward the least among us. Hyde restrictions unfairly target the poorest women who rely on federally funded healthcare. As a result, one in four women enrolled in Medicaid who wants to terminate a pregnancy cannot obtain an abortion. And a woman denied abortion care is three times more likely to slip into poverty than a woman who is able to get an abortion.
That is why a majority of Catholic voters believe that insurance should cover abortions when a woman decides it is appropriate, given the very hard choices she may be facing in her life. It is critical that lawmakers understand that public funding for abortion is something that Catholics support.
We should have an honest conversation about how Hyde hurts poor women — it is unjust, and the majority of Catholics do not support this policy.
Washington, D.C.
This piece was originally published by The Hill.