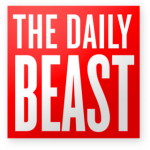 Kenya Takes Down a Billboard Pleading With Obama to Help Rape Victims
As President Obama lands in Kenya, the government there has made sure he won't be confronted with demands for a change to U.S. law about abortions. But he should be.
Ahead of President Obama's trip to Kenya and Ethiopia, a billboard addressed to the American president was put up on Nairobi's Chiromo Road along the route his motorcade would pass.  The billboard was simple, with a picture of the president and the words, "Kenyan women deserve better than 6 years of inaction, Mr. President" and the hashtag #helmshurts.
The idea was to get Obama to take executive action to change a 40-year-old American policy that affects thousands of women across Africa.  But long before Obama landed today, the Kenyan government took the billboard down.
The Helms Amendment (named after its sponsor, the late far-right Republican North Carolina Senator Jesse Helms) prohibits U.S. foreign assistance that might fund abortions "as a method of family planning," but it has been applied across the board as a de facto ban on all abortions, even those in cases of rape and incest.  And the issue has become especially urgent in the many parts of the world—Nigeria, Syria, and South Sudan among them—where rape is used as a means of intimidation and a weapon of war and the United States provides key foreign aid and health-care assistance to victims.
In the case of Kenya, the United States gives around $750 million in foreign aid annually, with the fourth- and fifth-largest amounts allocated for health-care initiatives including child and reproductive health. Human Rights Watch estimates that one in every five Kenyan women has been or will be raped, with women almost always blamed for the acts of aggressive sexual violence. The Guttmacher Institute policy group on reproductive health estimates that around 465,000 abortions are performed in Kenya each year, of which almost all are considered clandestine and unsafe procedures.
While it is unclear whether the billboard, which was sponsored by Catholics for Choice together with Reproductive Health Services Kenya,would have caught the president's attention, its removal shows that Kenyan authorities would prefer to turn a blind eye to the sexual violence that plagues their and other African nations.
"As medical physicians caring for the people of Kenya, we know how this unjust American policy can interfere with the medical care and treatment we need to provide for the Kenyan people," Dr. John Nyamu, the executive director of Reproductive Health Services Kenya, said in a statement. "We acted in the best democratic tradition of raising issues in a constructive way in the hopes that President Obama would find the compassion to listen to the voices of Kenyan medical experts who are too aware of how the Helms Amendment can tie the hands of those of us working at the frontlines for women's health and reproductive justice."
The Kenyan government has refused to explain the removal of what was a legal billboard rented from a legitimate company. In response, the joint organizations took out advertisements in three of Nairobi's main newspapers calling out the censorship with a photo of the billboard under the headline, "On July 10, agents of the Kenyan government took down this billboard on Chiromo Road in Nairobi. We think people should know."
Top of Form
On July 22, a group of more than 70 people signed an open letter (PDF) to the president about the implications of the American policy.
"In countries like Kenya and Ethiopia, where abortion is legal in some or all of these cases, this misapplication of U.S. law is a primary barrier to women seeking the care they need," the letter states.  "This practice is also out of line with other U.S. policies regarding coverage for abortion in these cases and goes far beyond what is required by this law. Abortions in the cases of rape, incest, or life endangerment should not be considered abortions 'as a method of family planning' under any reasonable definition."
In May, The Washington Post ran an editorial calling the Helms Act an inhumane U.S. policy and urging the president to sideline it. Obama has spoken movingly about the mothers, sisters, and daughters subjected to rape as a weapon of war, but he has failed to follow through with needed action, the Post editors wrote. "We hope Mr. Obama gets the message and takes the steps needed to ease the suffering of war rape victims by giving them access to the medical care that is their right."
As The Daily Beast reported last fall, in some countries 70 percent of women are subjected to violence, and rape often is used as a way to silence women. Taking down a billboard won't hide that fact.
This article was first published in the Daily Beast.