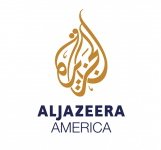 Pope says he's no 'superman,' playing down potential for sweeping reforms
Pope Francis on Wednesday played down the notion that he is a "superman" who will bring sweeping reforms to the Roman Catholic Church, stressing that bans on contraception and gay marriage would remain in place.

In a wide-ranging interview with Italy's Corriere della Sera newspaper, the pope also said no institution had moved with more "transparency and responsibility" than the church to protect children in the wake of its sexual abuse scandals.

Since his election nearly a year ago, Francis has promoted the idea of a more humble church focused on the needs of the poor. He has won huge popularity and raised expectations that the church would soften its rules on such issues as contraception, cohabitation, sacraments for the divorced who remarry, and gay relationships.

Asked what he felt about his celebrity status, Francis said he disliked the "mythology" of him as a man who could meet all expectations.

"To depict the pope as a sort of superman, a sort of star, seems offensive to me. The pope is a man who laughs, cries, sleeps tranquilly and has friends like everyone else, a normal person," he said.

Francis made clear he did not envision changing the church's stance on such issues as the ban on artificial birth control enshrined in Pope Paul VI's 1968 encyclical Humanae Vitae (On Human Life).

A synod, or council, of bishops to convene in October will discuss ways of applying and explaining it better, he said, calling the encyclical "prophetic and courageous."

"It's not a question of changing the doctrine but going deeper so that pastoral concern takes into account situations and what can be done for people," he said.

Francis also restated the church's position that marriage is between a man and a woman. But indicating a small opening, he acknowledged that some countries wanted to "justify civil unions" of various types in order to regularize economic issues such as property rights and health coverage.

A worldwide survey of Catholics last year showed a deep divide between church officials and the faithful on issues of sexual morality. Last month Francis urged a gathering of cardinals to be "intelligent, courageous and loving" in a debate on family-related issues.

The pope made waves in June when he declined to judge gay priests, and he has also stated that the church should not "interfere" in the personal lives of gays and lesbians.

But his words on Wednesday appeared to be a warning to progressives not to expect too much.

"Pope Francis' statement today sounds like he is hedging his bets on contraception with an 'on the one hand and on the other hand' approach to church teachings on the subject," said Jon O'Brien, president of Catholics for Choice, who added that "we can take comfort" that Pope said he was going to take a more involved "pastoral approach to his papacy," and a candid look at how Catholics live.

"Catholics can and do, in good conscience, use contraception. The only pastoral thing to do now is to find the courage to change the teaching on contraception."

Asked about the sexual abuse scandal, in which many priests accused of molesting children were moved from parish to parish instead of being dismissed, Francis said the church had done much since the scandal first broke some 15 years ago and was being singled out for attack.

He defended the church's record, including that of his predecessor, former Pope Benedict XVI, whom Francis credited with having the courage to start reforms.

"On this path, the church has done much, perhaps more than all others," he said. "The Catholic Church is perhaps the only public institution that has moved with transparency and responsibility. No one has done more, and yet the church is the only one that is being attacked."

Victims of sexual abuse by the clergy promptly rejected that assessment on Wednesday.

"His central claim — that no one has 'done more' on abuse than the Catholic Church — is disingenuous," said the U.S.-based Survivors Network of Those Abused by Priests (SNAP) in a statement. "It would be far more accurate to say that no one has done more to deny, minimize and hide child sex crimes than the Church."

The pope appeared to be referring to a report by a United Nations committee last month that accused the Vatican of systematically turning a blind eye to decades of sexual abuse of children by priests, and demanded it turn over known or suspected offenders to civil justice.

The Vatican said the report was distorted, unfair and ideologically slanted.

This piece was originally published by Al Jazeera America.