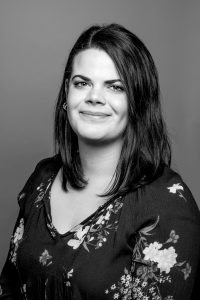 Photo copyright Catholics for Choice. May not be used without permission.
Marlee Breakstone, Domestic Program Associate
Marlee Breakstone promotes and strengthens prochoice Catholic advocacy on the local, state and national level, focusing on outreach, recruitment, and engagement of grassroots activists. Emphasizing CFC's voice as the leading expert on progressive Catholicism and reproductive health and rights, Ms. Breakstone builds and sustains relationships with and offers educational resources to progressive prochoice Catholic individuals and groups throughout the United States. Ms. Breakstone's prior experience directing a canvassing office with Work for Progress during the 2018 midterm elections sparked her passion for grassroots activism. She has also interned with the Center for Health and Gender Equity (CHANGE). Ms. Breakstone holds a bachelor's degree in Social Theory and Practice with a focus on Women's Health Policy from the University of Michigan in Ann Arbor, Michigan.
top