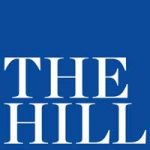 The religious right lobby sees religious freedom not as tolerance for all, but about privileging one set beliefs over all others. This could not be clearer than in their latest attempt to introduce the First Amendment Defense Act in the U.S. Senate, which brazenly prioritizes the protection of religious beliefs regarding sex and same-sex marriages over all other religious beliefs.
We must eschew this exclusionary vision of religious freedom. That is why we have joined up with interfaith and secular allies to create the Coalition for Liberty and Justice. Together we seek to tell the stories that are not being heard of Americans who get hurt when we privilege one set of beliefs over all others.
Read the full text of this piece in The Hill.