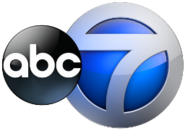 SCOTUS hears arguments over Obamacare contraception mandate
A deeply divided U.S. Supreme Court heard arguments over the Affordable Care Act on Wednesday, which happened to be the sixth anniversary of the healthcare reform law.
It was the fourth time in five years that the Supreme Court scrutinized the ACA, also known as Obamacare. Faith-based groups complain the law's birth control mandate violates their religious rights.
They are unhappy with an Obama administration accommodation allowing religiously-affiliated groups not to pay for contraceptives, while still ensuring their health plans provide birth control.
"That's giving consent and that's not really who we are. That's not what our faith tells us," said Sister Veronica Susan Proffitt with the Little Sisters Of The Poor.
Outside the court, a demonstration by religious groups – Christian and Catholic colleges, charities and advocacy groups – was met with a counter-protest by women's rights and abortion rights groups.
Planned Parenthood Federation of America Legislative Affairs Director Jacqueline Ayers said, "Women should have the ability to make their decisions, not their bosses, on what's the best healthcare for them including birth control."
Catholics for Choice Domestic Program Director Sara Ratcliffe added, "The vast majority of Catholics use contraception and believe that religious liberty is something that each of us decides for ourselves."
During oral arguments, the court's liberal justices seemed likely to favor the Obama administration, while the conservative justices sounded sympathetic to the religious groups.
Chief Justice John Roberts even accused the government of "hijacking" the healthcare plans of nuns.
With the recent death of conservative Justice Antonin Scalia, the law's challengers acknowledged it would be difficult to attract the five votes needed to prevail.
March for Life President Jeanne Mancini said, "With the make-up of the Supreme Court, I think we're praying for a miracle."
Instead, a 4-4 tie is very possible. That outcome would create a legal hodgepodge, because of conflicting rulings by lower courts.
"You'd have a situation where there would be different rules in different parts of the country," said Lori Windham, Senior Counsel at the Becket Fund for Religious Liberty.