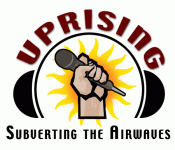 Sorting Fact From Fiction In the Story of Ireland's Mass Children's Grave
The story of a mass grave site of nearly 800 children and babies in Tuam, County Galway, Ireland, has sparked worldwide outrage. The bodies are thought to have been found in an unused septic tank of what was known as a "mother and baby home," called the Bon Secours Home for Unmarried Mothers run by Catholic nuns. Such homes were fairly common and publicized in the recent Oscar nominated film Philomena starring Judi Dench.
A local historian named Catherine Corless who made the discovery, alleges that records show the children died of tuberculosis and measles. But new allegations have surfaced suggesting they may have been the subjects of vaccine trials.
The lines between fact and fiction in this story are quite blurred. But one thing is clear – anger at the Catholic Church hierarchy over on-going issues of contraception, abortion, and the sex abuse scandal, are at an all time low. The story of the mass children's grave is only fueling that fire. Meanwhile the Irish government has promised an inquiry into the matter.
GUEST: Jon O'Brien is President of Catholics for Choice
This piece was originally aired by Uprising Radio.