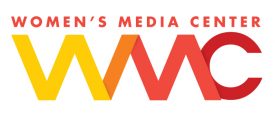 Unthinkable: What If Roe Is Overturned?
Prior to 1973, an estimated 1.2 million women in the U.S. had illegal abortions each year, resulting in 5,000 annual deaths. Legal abortion was available in only 17 states. After the landmark Roe v. Wade Supreme Court decision that legalized abortion nationwide, deaths from the procedure were almost completely eliminated. Since Donald Trump's surprise election, the possibility of returning to "back-street" abortions seems closer than ever before. Anti-choice politicians and activists are emboldened, a proliferation of anti-choice legislation has been introduced at the state and federal level—with some passing—and abortion providers and clinics are experiencing increases in harassment.
Now, with anti-choice Judge Neil Gorsuch's Supreme Court confirmation hearings underway, the unthinkable seems more possible than ever before: the overturning of the Roe decision itself.
"There is a heightened sense of urgency about Roe since Trump has taken office, and we are closely monitoring what will happen with the Supreme Court justice nominee as well as what is happening in the states, where the real chipping away of Roe takes place," said Charity Woods, director of the Southern Program at the Religious Coalition for Reproductive Choice.
"We are beginning to think about [the overturning of Roe], and what the medical and legal consequences would be," said Jodi Magee, president and CEO of Physicians for Reproductive Health, a doctor-led national advocacy organization. "We know that women will do whatever they need to do in order to end an unwanted pregnancy, even if it means risking physical harm or death. Women have done this in the past. It's not up to our imagination to see what post-Roe would look like because we see this all over the world."
However, the overturning of Roe would not happen overnight. "What's really important to keep in mind is that we have forty years of Supreme Court precedent and the law on our side," said Amanda Allen, senior state legislative counsel at the Center for Reproductive Rights. "But the risk is real and we have to take it seriously. The opposition is clearly trying to test the waters."
Last year's Whole Woman's Health Supreme Court decision struck down two abortion restrictions in Texas, not only reaffirming Roe, but clarifying the "undue burden" standard from the 1992 Casey decision, which anti-choice politicians had been using to pass more restrictions. "The Whole Woman's Health decision shows that anti-abortion politicians can no longer pretend they are protecting women's health," said Rachel Easter, counsel at the National Women's Law Center. "States have been trying to manipulate the undue burden standard from Planned Parenthood v. Casey, and the Supreme Court essentially said that's not going to work."
In some parts of the country, however, abortion is barely accessible. "As more states erect more barriers to safe abortion care from health care professionals, some U.S. women are effectively finding themselves in the same legal quandary as women living in countries where abortion is illegal," stated the 2015 Guttmacher Institute report Prosecuting Women for Self-Inducing Abortion. In 2013, Texas passed legislation restricting abortion services and by the following year, almost half of the state's clinics had closed. "The reality for many people who do this work, and particularly in communities of color, is that we had not achieved what needed to be achieved before Trump was elected, so the work remains," said Woods.
"The overturning of Roe has happened to some degree already," said Elizabeth Nash, senior state issues manager at the Guttmacher Institute.
But pro-choice advocates and organizations have been energized by Trump's election as well as the success of January's Women's Marches and are working hard to pass legislation such as the federal EACH Woman Act—which would ensure that health insurance include coverage for abortions—as well as state initiatives. "There are a much larger number of bills to codify Roe in state legislatures than we've seen in years," said Nash. "Even if they don't pass, the side benefit is we are starting a national conversation about where we are as a society about women's health. We need to make sure that people are aware of the restrictions in states already so if there is a case heading to the Supreme Court, people can be prepared. We need to engage people now so that if Roe is overturned, they are already involved in this conversation."
There is increased urgency to pass legislation at the state level because if Roe is overturned, regulation of abortion will be returned to the states. Pro-choice groups have been working hard to find common ground with potential but untapped allies to increase public support, including tying related pieces of legislation together. NARAL Pro-Choice Missouri's 21st Century Women's Health Initiative is advocating for both the Reproductive Non-Discrimination Act and the Missouri Family Leave Act. "This year, we got our first hearing on paid leave, as more Republicans in leadership are starting to talk about the issue," said Alison Dreith, executive director of NARAL Pro-Choice Missouri. "Kansas City has already expanded paid leave for their city employees, and the governor expanded it to over 40,000 employees under the state's executive branch. We are currently working to expand paid leave to city employees in two other municipalities. When we talk about these four pillars together—abortion, birth control, nondiscrimination, and paid leave—voters overwhelmingly support our cause."
Since 2010, over 300 laws have been passed to restrict abortion, but more than half of voters are unaware of this; however, once informed, voters are less likely to re-elect public officials who support restrictions to abortion. "Our polling shows that the public has been largely unaware of [abortion] restrictions until now," said Andrea Miller, president of the National Institute for Reproductive Health, a public policy and advocacy organization focusing on the state and local levels. "That's what's changing. The outrage over Trump's election has spurred this groundswell of activism. Legislation is being introduced in a number of states that would protect women in the instance that Roe is overturned and abortion access gets determined at the state level. Advocates in states across the country are pushing back through a variety of means—passing proactive abortion resolutions, strengthening protections against discrimination, funding comprehensive sex education and abortion, etc."
In order to achieve legislative success and ensure sure that all communities' voices are heard, outreach will need to be even more innovative. "We feel that pro-choice Catholics are being left out of the conversation," said Sara Hutchinson Ratcliffe, domestic program director of Catholics for Choice. "A majority of Catholics believe that protecting access to reproductive health care, including abortion, is a Catholic value. Religious liberty is being used as a battle cry distorting who is being protected; it's really a wolf in sheep's clothing—a way to be anti-choice, anti-immigrant, and anti-LGBT. What it comes down to is that people don't want abortion to be banned. We are getting closer to the point where people are going to say 'enough.' The immediate danger is the inaccessibility of abortion for so many."
Reproductive justice advocates are increasingly recognizing the interconnectedness of many social issues. "Black communities have been dealing with oppression and violence for a long time, and this is not the first time we've seen a racist or sexist or corrupt president," said Krystal Redman, executive director of SPARK Reproductive Justice Now, which centers LGBTQ young people of color and Black women in social justice and reproductive rights. "Moving forward, if we want to make changes, we need to continue to build power within our communities."
Messaging and collaboration are crucial components to making sure that abortion remains legal and that there will be far-ranging costs to society if Roe is overturned. "Part of what we have to do now is find creative ways to get facts out," Linda Goler Blount, president and CEO of the Black Women's Health Imperative, a national advocacy and policy organization. "We need to create more unusual partnerships, to get industry at the table because if Roe is overturned it will affect their bottom line, and we need them to understand that now. We need to think about how to reach women in rural [areas] and bring reproductive justice work to them. Not all women are urban, left-leaning, and from the Northeast, but all our needs are the same. If we don't speak the same language, nothing will change. People vote their values. We have to make the issue of quality health care a value and relevant no matter if you live in a city or not."
This piece was originally published by Women's Media Center.