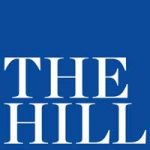 As health-care providers who work day in and day out with women, we are deeply worried about the unregulated growth of fake health centers that seek to actively deceive women facing unplanned pregnancies.
These so-called "crisis pregnancy centers" often advertise free pregnancy testing and pregnancy-options education. But once a woman steps into the facility she is presented with factually inaccurate and misleading information, often by untrained staff pretending to be medical personnel, to dissuade her from pursuing an abortion.
Read the full text of this piece in The Hill.