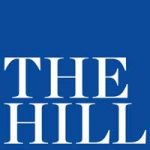 You say rights, I say discrimination
As an African-American Catholic, I think it is frankly offensive that Thomas W. Burnford compares laws that denied fundamental rights to African-Americans in the 1950s and '60s to today's Reproductive Health Non-Discrimination Act (RHNDA) and Human Rights Amendment Act (HRAA), which provide protection from discrimination for people in the District of Columbia ("New District laws unjustly discriminate and violate fundamental liberties," The Hill's Congress Blog, April 28). Sadly, his argument is closer to history repeating itself — religion being used to justify discrimination and inequity — than to the goals of the D.C. laws. Both acts passed by the D.C. City Council are about fairness and equity. The RHNDA helps ensure that women aren't fired or otherwise punished for personal reproductive health decisions, and the HRAA ensures that LGBTQ students have the same opportunities as other students.
That Burnford tries to invoke the imagery of a "disfavored minority" is a disingenuous and repugnant reversal of victimization. Whose rights are really being trampled upon when a powerful institution is capable of firing a hardworking woman not for her performance on the job but for personal decisions she makes? How you do your job should determine your level of success in your workplace, not the decisions you make in your private life. Period.
The Catholic hierarchy and others who would use religion as an excuse to treat others differently are wrong. It's well past time we all avow that discrimination is discrimination, and that it does not make it better if you try to cloak it as religious freedom.
From Glenn Northern, senior domestic associate, Catholics for Choice, Washington, D.C.
This letter was originally published by The Hill.