Catholic Bishops' Agenda Hurts Families
21 June 2017 – Catholics for Choice was featured in an ad in the Washington Post Express highlighting how the US Conference of Catholic Bishops' campaign to misuse the concept of "religious freedom" hurts families by discriminating against people and denying them basic care. The ad comes on the heels of the USCCB's fifth annual Fortnight for Freedom, launched today in Baltimore. CFC was also featured in an editorial in the Baltimore Sun.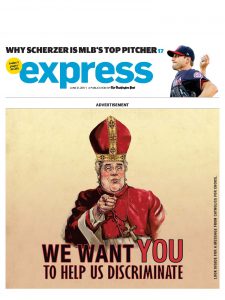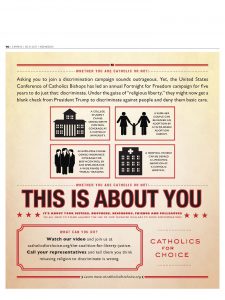 Read Jon O'Brien's op-ed in the Baltimore Sun and view the full-size advertisement in the Washington Post Express.