Three Principles of Pro-Choice Catholicism
Conscience, social justice, and religious freedom are the three principles that have sustained our work for nearly 50 years. They are deeply rooted in the Catholic tradition and will continue to shape the way pro-choice Catholics and our co-conspirators will advocate for reproductive dignity for all.
Help us build a world where everyone is free to follow their own consciences.
Donate Now
Conscience 
In Catholic teaching, conscience is the final arbiter in any moral decision we make. As the Catechism of the Catholic Church teaches, in all that we say and do, we are obliged to follow faithfully what we know to be justice and right (para. 1778). As Catholics, we believe that we must use all resources available to form our consciences so that we can make the best possible decisions for ourselves, especially in morally complex circumstances. Conscience includes knowledge of ourselves, awareness of our moral principles, and the urge to act. It is a link between human freedom and human rationality. We regard it as both a gift and a responsibility: We are called to follow our conscience and respect the right of others to do the same. This is particularly essential when making choices about sexual and reproductive health.
Conscience is…
Cultivated through prayer, education, reflection, and being in community with others.
Sacred.
God's gift of reason to the human person.
The final arbiter in moral decision-making.
Conscience is not…
Something that a building, institution, or organization can possess.
A weapon for institutions to impose their beliefs on others.
Formed only by the hierarchy's teachings.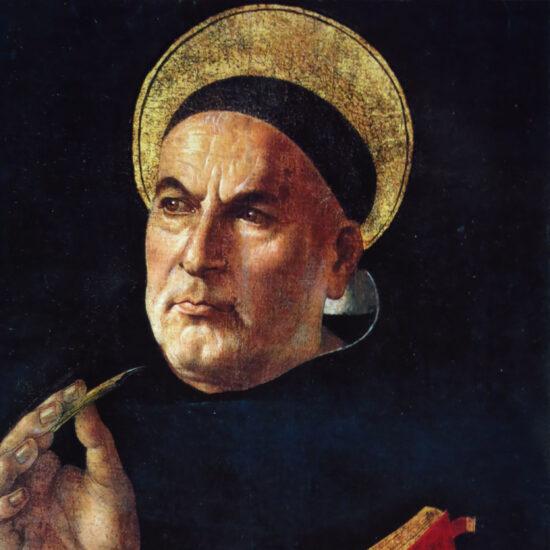 St. Thomas Aquinas
The Catholic church's position on conscience was inspired by the writing of its greatest theologian, St. Thomas Aquinas, who addressed the question of what happens when conscience conflicts with the law. He explained that acting against one's own conscience is a sin because it means second-guessing your own human capacity for freedom of choice. For Aquinas, to deny your conscience would be to deny, in a sense, your own human dignity.
Social Justice
Catholic social justice calls us to center the needs of those most affected by the sinful structures of racism, gender inequality, and economic disparity. This is called the "Preferential Option for the Poor." As theologian Gustavo Gutiérrez writes, Catholic preferential option for the poor arises from the idea that God dwells among marginalized people and longs for their liberation.
Therefore, the poor, vulnerable, and marginalized should receive the best of care — care superior to that the wealthy receive.
We know that the poor and marginalized are disproportionately impacted by the lack of abortion and reproductive healthcare access. We strive for reproductive freedom and equal access to healthcare for all because this is intrinsic to respecting the human dignity of our neighbors and achieving social justice. Healthcare is a human right — and that includes abortion care.
Catholic Social Justice Is Reproductive Justice 
Both Catholic social justice and reproductive justice call us to consider the whole person in issues of policy and morality and to look at people through the totality of their lived experiences. The reproductive justice framework recognizes that when someone gets pregnant many concerns related to social justice become urgent, from healthcare and workers rights to gun violence and care for our environment. All of these issues are essential to be able to raise a child in a safe and nurturing environment.
Read More
While the church hierarchy uses Catholic social teaching principles to justify opposition to abortion, we see the right to abortion care as an essential component of upholding Catholic social justice and reproductive justice values.
As Catholics, our advocacy must center the most marginalized people in our society, as all people deserve access to the economic, social, and political power and resources they need to make their own conscience-based family planning decisions. That's why reproductive justice is a Catholic social justice value. We must fight to protect the health, rights, and consciences of all our neighbors — not just those who hold certain privileges.
To truly care for the life and dignity of each human person, we must protect the right to determine if and when to have children. Caring for pregnant people with compassion and understanding is the true way to protect God's creation.
Religious Freedom 
During the Second Vatican Council there was a renewed interest in religious freedom. The church's teaching on the dignity of the human person included the need to respect each person's freedom to choose their religion — or no religion at all. Good Catholic teaching respects religious pluralism and the separation of church and state.
Similarly, the United States was founded on the principle of the freedom of religion. This right was meant to guarantee not only the freedom to practice one's religious beliefs — it also protects the right to be free of the religious beliefs of others.
Over the past 15 years, we have seen the U.S. Catholic bishops the manipulate the concept of religious liberty in a way that infringes on the civil rights. As Catholics, we believe the government should protect everyone's right to make conscience-based decisions according to their own beliefs and values. The state has no right to privilege one set of religious views over another. One religious group's beliefs should never be codified into law. Freedom of religion does not give license to institutions like the Catholic church to obstruct or coerce the exercise of an individual person's conscience.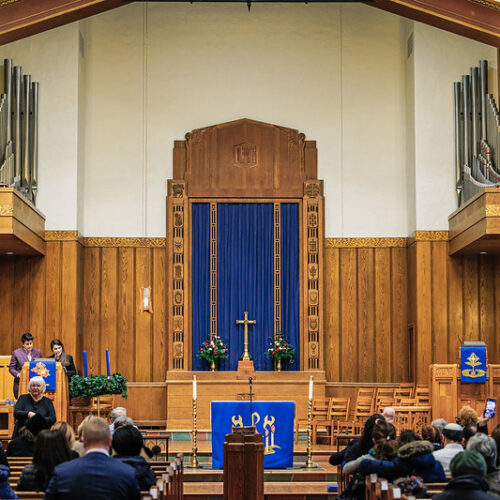 " The right to religious freedom has its foundation in the very dignity of the human person as this dignity is known through the revealed word of God and by reason itself" – The Second Vatican Council's Declaration on Religious Freedom