Global Alliance Responds to Challenges from Religious Extremism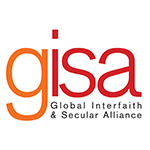 Religious extremists impose harsh restrictions on sexual and reproductive rights across the world by advancing policies that deny condoms to those most vulnerable to contracting HIV, restricting access to life-saving medical care and discriminating in the workplace on the grounds of sexual orientation. In the face of these attacks on human rights, the Global Interfaith and Secular Alliance (GISA), a new international alliance of religious and secular groups, unites people of different religions—and of no religion—in support of reproductive and sexual rights.
"There is no doubt that religion can play a positive role in civil society. However, policymakers need to be wary—religious lobby groups sometimes try to impose their sectarian interests on public policy or demand permission to discriminate in hiring practices or service provision while using taxpayer dollars," said Magdalena Lopez, director of the international program at Catholics for Choice, who was speaking at a seminar in Washington, DC.
GISA experts gathered for the discussion "Faith and Rights: A Global Look at Women's Health." Speaking as a co-convener of GISA, Lopez said, "Far too often, these religious lobbies do not accurately represent the interests or beliefs of a majority of adherents to their faith, nor do they promote the common good. We have seen examples of these practices around the world. From the Obama administration to European development agencies to aid programs in Africa, religious interests have been given a pass to compromise the health and welfare of some of the world's most vulnerable people."
Neil Datta from the European Parliamentary Forum on Population and Development started the conversation by explaining how religious extremists have tried to influence laws and policies in Europe, which many consider a secular and liberal society. "If we take a close look at Europe, we can see the threat posed by the Christian Right movement in its attempts to restrict and repeal existing laws and policies related to sexual and human rights," he said. "We need to learn how to respond more effectively to counter extremist forces that seem to be getting louder and better coordinated than they were previously."
Marieme Helie Lucas, founder of Women Living under Muslim Laws and Secularism Is a Women's Issue, reflected on the untapped opportunities for people of any background to challenge religious extremists. "Non-Muslims' fear of being seen as anti-Islam has been shamelessly exploited by the Muslim religious right in Europe and North America. Muslims, non-Muslim believers and atheists alike should not be intimidated by the fear of being labeled anti-Islamic, and should strongly condemn extreme right opinions passing themselves off as religious."
Sivananthi Thanenthiran from the Asian-Pacific Resource & Research Centre for Women concluded, "Collaboration between religious and secular groups, like the alliance we have here at GISA, is important for combating religious extremist views on sexual and reproductive policies throughout the world."
-###-
The Global Interfaith and Secular Alliance: Working for Reproductive and Sexual Health and Rights (GISA) is a coalition of faith-based and secular organizations from around the world working to counter religious extremist forces that seek to curtail global progress on reproductive and sexual rights. It is convened by Catholics for Choice and the Asian-Pacific Resource & Research Centre for Women.