Conscience Magazine
Abandoned: Stories of Catholic Healthcare Refusals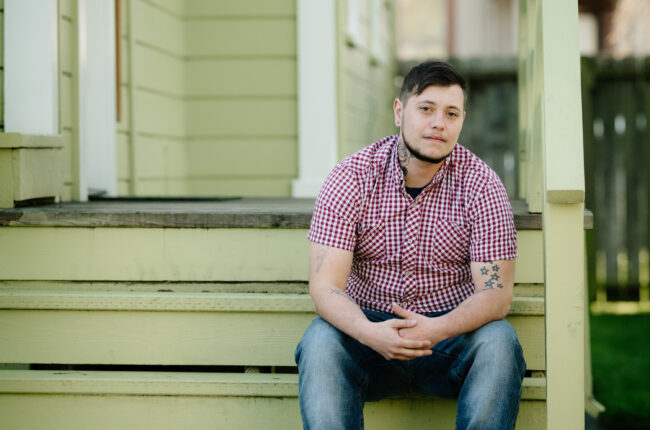 The three stories below, collected by reporter Amy Littlefield, are meant to show how Catholic healthcare systems fail to provide quality, comprehensive, and fair care to some patients when they need it most. 
In our first story, the hierarchy's obsession with stigmatizing abortion forced Lyndsay North to travel to another state to receive potentially lifesaving miscarriage medication. For Julie — a teenager who had to pay for birth control medication out of pocket — Catholic healthcare's stance on reproductive health conflicted with Catholic values. Finally, Oliver Knight tells an all-too-common story of being denied a hysterectomy for gender-affirming care. 
Lyndsay, Julie, and Oliver's stories open a window into the many forms of violence that Catholic healthcare systems inflict on those seeking care. The Conscience editorial team extends our gratitude for these writers' labor, eloquence, and strength in sharing their stories. 
Lyndsay's Story: Denied for Having a Miscarriage 
When I had my second miscarriage, the closest hospital to my house in the Kansas City area of Missouri was a Catholic hospital. I had gone there for other issues before and didn't think much of the hospital's affiliation because I had received good care. During my first miscarriage, I had experienced some complications, so when I started having severe pain, cramping, and bleeding, I knew it was important to just get to a hospital and get treatment as soon as possible. 
When I arrived at the hospital, I explained to the triage nurse what was going on. She got my vitals and a cup for a urine sample and got me into a room immediately. After a short wait, a physician assistant came in and said my urine sample did confirm a pregnancy and that I would need ultrasounds to confirm miscarrying. 
After I had to deal with both abdominal and vaginal scans, which were very painful, the same physician assistant came back and said there was no heartbeat — I was definitely having a miscarriage. However, my cervix was not open, so I would need medication to assist my body in passing the pregnancy. 
The physician assistant was very kind, but still had to explain that since the medication given to women who miscarry would cause what [the church hierarchy] considered an abortion, she couldn't help me as the hospital didn't even keep those medications in their pharmacy. I was pretty shocked. Not having timely access to the medication can lead to septic infections and other potentially deadly issues. 
I was discharged by a nurse who gave me my paperwork and asked if I had someone who could help me get care elsewhere. She apologized that they couldn't help more, and I left the hospital. I was mostly just anxious to get to another facility that could help me. I had to drive across state lines to get to the closest Planned Parenthood that could provide the medication I needed. Luckily, I was OK. 
I was raised Catholic, and I remember learning how Catholics are called to do good works to get into heaven. I donate a lot of my money and time, even now, to help my community. I was shocked that a whole profession built around helping people could deny people in need. It seemed very un-Christlike.
Julie's Story: Complicit in the Sin of Contraception* 
I grew up Catholic, went to Catholic school from kindergarten to 12th grade, and my mom taught for a Catholic school. Because my health insurance was through her job, my insurance didn't cover my birth control. For five years, I took the birth control pill. Every time at the pharmacy counter, the very nice pharmacist would tell me my birth control wasn't covered. I would have to pay out of pocket for it. A pack of birth control was upwards of $30. I went through a pack every three weeks, so I was paying $520 a year because the Catholic church didn't approve of my medical needs. It was exhausting to have to explain to the pharmacist every time I was there that, no, there wasn't an error in their system or with my insurance — the insurance was through a Catholic archdiocese that refused to cover it.
Before I took birth control, my periods were incredibly heavy. My body would go out of control with inflammation and cramps. I would get fevers and gastro-intestinal issues. Birth control allowed me to circumvent all of that. There were times I couldn't afford to pick up a pack of birth control because it was more expensive without coverage, so I had to go without it.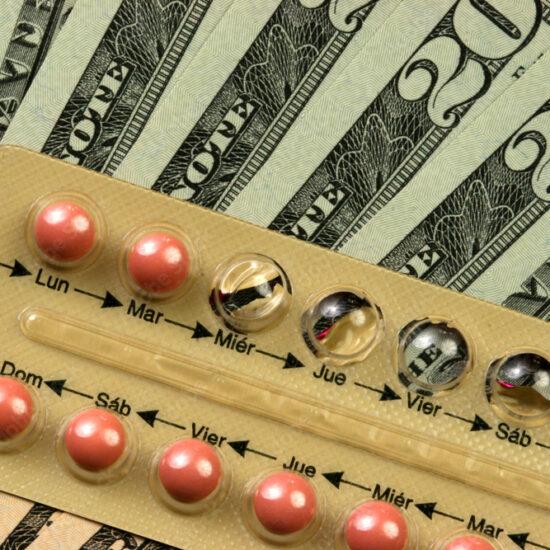 "The sin of birth control is entirely contrived by old, single, white, cis men in an institution that uses hierarchy and secrecy to protect its own interests at any cost."
Click to Tweet
At times, I had to take birth control because I was taking other medications that would harm me or the fetus if I got pregnant. Even then, my birth control wasn't covered. I had to pay out of pocket because the bishops couldn't bear to be complicit in a made-up sin. 
I was never concerned about pregnancy because I'm a lesbian, but it was such a slap in the face from the church every time I went to get my medicine. All my other medications were covered. But my birth control? Nothing. 
It was so irritating that the church could be so cruel to someone who had gone to Mass every week, was an altar server for seven years, and who had given their time, talent, and treasure (the church's favorite guilt-trip alliteration) to our parish. I went to Catholic school for 13 years, and I got a very good education about the church itself. 
In the early stages of Vatican II, Pope John XXIII received letters from women with big families similar to my mom's Irish Catholic family who could not afford, or did not want, more children. They felt stuck. They wanted to be good wives to their husbands, and they wanted to have sex. The pope seriously considered allowing contraception but died before he could begin that stage of reforms. The sin of birth control is entirely contrived by old, single, white, cis men in an institution that uses hierarchy and secrecy to protect its own interests at any cost.  
Despite the fact that being Catholic is such a deep part of my family's culture, I'm no longer Catholic. The majority of my family are now lapsed Catholics as well. My parents are devout but furious at the state of the church. As far as my birth control struggle, I'm on Medicaid now, so I could afford to get a contraceptive implant in my arm. So many Catholics are on birth control for so many different reasons. It's clear the only people really concerned about contraception are priests who want to control women. It's ridiculous. I do not miss the days of having the allegedly pro-life church make me suffer. 
*Julie's name is a pseudonym. 
Oliver's Story: Turned Away for Being Trans 
After years of working to affirm my identity in a world where transgender people are questioned constantly about their decisions, I felt hopeful as I arrived for the surgery I had waited so long for. I was 27, and I would finally be closer to calling my body home. 
Since I was a kid, I've felt like my body didn't match my soul. I felt uncomfortable in clothes. I felt disgusting when I showered. Everything felt wrong, but it took me a while to figure out why. 
Once I discovered that I am a man, I went to my doctor to start the process of medically transitioning. I began taking testosterone. I had a double mastectomy. The next step was a hysterectomy. 
My surgery was scheduled for Aug. 30, 2017, at St. Joseph Hospital in Eureka, California. It's the only hospital in the area, and I was so excited that my community offered transgender care. I could get the operation close to home and then recover with my loved ones. 
I had a pre-op appointment on Aug. 24 that went smoothly, and I followed all the instructions to prepare for my surgery. 
On Aug. 30, I arrived at the hospital and they checked me in and did the surgery prep, which was extremely uncomfortable and triggering. I was given a pink gown. I asked the nurse if I could have a blue gown, but she told me I was having a "female surgery" and should wear the pink. I felt like a child all over again, sitting uncomfortably in a pink dress. But I forced myself to do it, I had been waiting so long for this. 
They hooked me up to an IV to get ready to put me to sleep. About an hour after waiting, my surgeon finally came to get me. But when I saw the look on his face, I got a terrible feeling. He told me my surgery was canceled. It was denied by the Catholic church for ethical reasons. I didn't understand how this could be happening. The Catholic bishops didn't approve of my surgery. It seemed unreal. 
I had an anxiety attack and thought about all the pre-op and mental preparedness I had to go through just to get here. I freaked out and started crying. I was given medication to calm me down. 
Fifteen minutes after that, the hospital staff asked me to leave. I still had booties on my feet as a nurse led me outside. I felt humiliated and queasy as I sat on the curb waiting for my roommate to pick me up. 
"It seems the hospital does not understand how it feels to be treated inhumanely just because your body parts do not match your soul."
.
It seems the hospital does not understand how it feels to be treated inhumanely just because your body parts do not match your soul. This surgery was important — it was meant to balance my hormones. The delay disrupted my life. I felt like the hospital's bigotry had set me back years.
In March of 2019, with the help of the ACLU, I filed a lawsuit. It's unfair for St. Joseph to deny me care because I'm a transgender man. I should be able to go to the hospital where I live. Life in Humboldt County has been tough enough. Everyone thinks it's a liberal place, but it's not for trans people. I am regularly harassed and called names.
I didn't expect discrimination from a hospital. The sting from the rejection remains, but I hope my story lets others know that this is unacceptable. And we should continue to fight until we are all treated fairly. No one should be denied health care because of who they are.
Editor's note: This article was originally published on aclu.org on March 21, 2019. Oliver Knight's lawsuit continues to be litigated in Humboldt County Superior Court.