Conscience Magazine
Advocate Spotlight: Paul Mulyamboga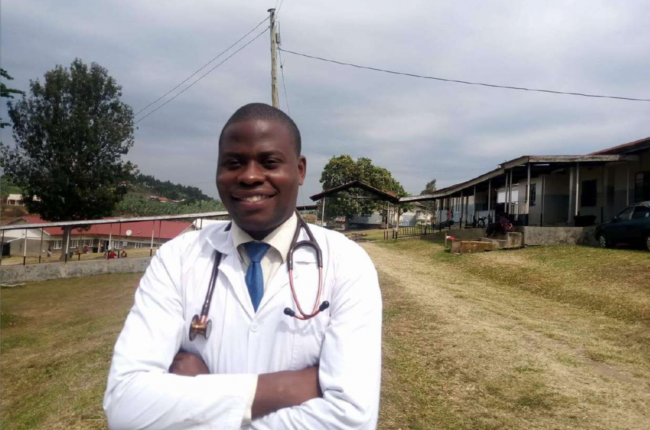 With this issue of Conscience, we're launching a new column that features the providers, activists, and advocates fighting for reproductive freedom. It is our pleasure to spotlight Dr. Paul Mulyamboga, a pro-choice medical doctor and activist in Mbarara, Uganda. 
PAUL MULYAMBOGA
As a Catholic, pro-choice doctor with a special interest in providing safe abortion care to my clients — particularly underprivileged women — I am motivated to support patients in whatever way I can. It brings me joy and pride to do so. 
Abortion in Uganda 
In Uganda, abortion is almost completely illegal. Because unsafe abortion is a public health problem of increasing urgency, the need for pro-choice healthcare workers is higher than ever. The 2016 Uganda Demographic and Health Survey found that the maternal mortality ratio is still high at 336 per 100,000 live births. Maternal deaths are estimated at 16 to 18 per day, with 4 to 6 deaths attributed to unsafe abortion. 
According to the 2014 Uganda National Census, 87% of the population is Christian, of which 39% are Catholic, 32% are Anglican, and 11% are evangelical. The dominant Catholic community contributes to abortion-related stigma and to maternal mortality due to unsafe abortion. Strict anti-abortion and anti-contraceptive Catholic doctrines have created hostile and stigmatizing communities for women — especially those wishing to secure an abortion. 
Fueled by the Stigma 
With four years' experience in pro-choice work and advocacy, I have faced enormous criticism from friends, family, colleagues, and others with anti-abortion views. This disapproval affects my patients and my workplace atmosphere. Fortunately, the criticism motivates me to do more for all the women who need my care. 
Regardless of the stigma I face each day, I feel happiness and satisfaction from my work. I am more driven than ever to stand up for women who are shamed for accessing abortion. Abortion-related stigma affects women more than I can understand — as a physician, it's my role to support them. 
Do you know an advocate who deserves some time in the limelight? Email us at conscience@catholicsforchoice.org.
.