Conscience Magazine
Netflix's 'Pray Away' Exposes Conversion Therapy Fraud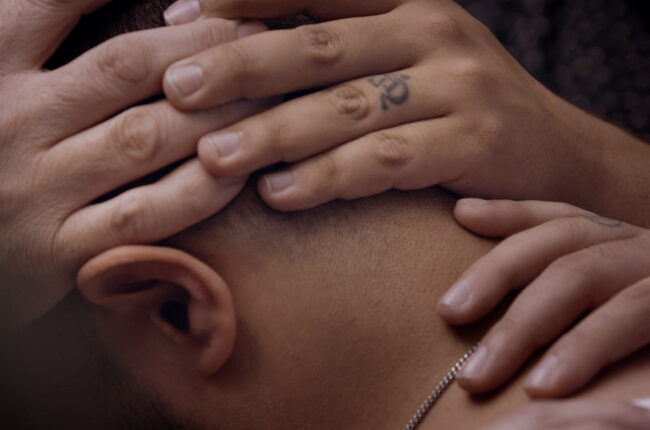 The must-see Netflix documentary "Pray Away" opens with a car ride on a gray evening. Over pitter-pattering rain and the hypnotic chatter of windshield wipers, the camera cuts to the back seat, on which sits a posterboard emblazoned in glittering gold with the words "Trans 2 Christ." The car belongs to a young man named Jeffrey McCall. Headed to a Georgia strip mall, Jeffrey greets strangers at the grocery store, asking "Do you need any prayer today?" 
 McCall, whose poster is decorated with photos from his past, advocates for the "ex-gay" movement, which falsely purports to make gay people straight and turn transgender people into cisgender people through prayer and psychology. With a whopping 698,000 victims in the United States alone, so-called conversion therapy has been debunked and discredited by every major mainstream association of medical and mental health professionals. Deemed ineffective and harmful, half of U.S. states have laws partially or fully banning conversion therapy for minors. But as "Pray Away" vividly illustrates, this violent practice remains a threat to LGBTQIA+ people. 
The film, directed by Kristine Stolakis, tells the story of the Christian "ex-gay" movement — from its late-1970s inception until today — through the eyes of six of its most prominent leaders. With the exception of McCall, each has apologized, renounced their former beliefs, and now publicly discusses the harm they've caused. Most of the film spotlights Exodus International, a nonprofit, interdenominational, and mostly white Christian umbrella organization. Until its dissolution in 2013, Exodus was the world's most prominent proponent of sexual orientation change efforts, i.e., promoting the lie that people could, and good Christians should, "pray away the gay." 
The "Ex-Gay" Leaders 
According to Michael Bussee, who co-founded Exodus in 1976, the group's genesis was as a support system for people like him — those unable to reconcile homosexuality with religious beliefs and "[wanting] desperately to change" their sexual orientation. As he reminds viewers, in the 1970s church and state alike systemically reinforced anti-gay beliefs, and being gay was considered "a crime, a sickness, and a sin." Exodus propounded a "name it and claim it" philosophy: If you just keep saying you're changing and believing that God is changing you, the change eventually occurs. Talk of Exodus spread rapidly across the country and generated massive growth. Bussee's time there, however, proved short-lived — as he soon discovered that sexual orientation change efforts were not only futile, but harmful. He left in 1979, but plenty were eager to take his place. 
These new leaders included John Paulk, a now-former Exodus board chair. Along with his "ex-lesbian" wife Anne, Paulk was the poster child for the movement in the 1990s. Appearing everywhere from the cover of Newsweek magazine to "60 Minutes" to "The Jerry Springer Show," Paulk claimed that he had become straight and was no longer tempted by other men. Speaking with equal conviction in the film, Paulk confesses, "I had never been honest a day in my life … It was lie after lie after lie." After a photo of him leaving a gay bar in Washington, D.C., made national news in 2000, those lies, his marriage, and his career as an "ex-gay" spokesperson all came crashing down. His present-day depiction in the film is that of a happy, well-adjusted gay man, living in Portland with a partner. Yet Paulk remains haunted — he is deeply aware and profoundly regretful of the harm that his lies caused so many, himself included. 
"Pray Away" also introduces viewers to Randy Thomas, a former lobbyist and vice president of Exodus. He describes how faith-based groups led almost exclusively by people who lacked medical qualifications came together with a cadre of psychologists, counselors, and therapists who'd built careers peddling junk science about "curing" gay people. The pseudo-scientists brought a professional imprimatur and a veneer, albeit an unfounded one, of medical credibility. The faith-based groups, in turn, provided these quack "therapists" a steady stream of vulnerable clients. "It was a mutually beneficial business arrangement," Thomas says. 
Discussing the frantic collusion between the religious right and the George W. Bush administration to halt LGBTQIA+ equality — particularly marriage equality — Thomas candidly admits that Exodus was tasked with strategically deploying "ex-gays" to humanize the homophobic and transphobic extremism that those efforts required. But deep down, Thomas knew that he was causing harm. Through tears, at one point he confesses to having blood on his hands. He also recounts the night in 2008 that California voters passed Proposition 8, the infamous ballot measure that reinstituted marriage discrimination in the Golden State. As a vocal supporter of Prop 8, Thomas should have viewed its passage as a great victory. Instead, Thomas recalls watching footage of the LGBTQIA+ community taking to the streets to mourn and protest. A voice inside him asked, "How could you do that to your own people?" Five years later, Thomas helped shut Exodus down. 
"The movement, after all, has largely been led by LGBTQIA+ Christians — a tragic cycle of hurt people hurting people."
.
Click to Tweet
Traumatized by losing one gay friend after another during the AIDS crisis, Yvette Cantu Schneider, who identified as a lesbian, sought refuge in the evangelical church during her late 20s. Telegenic and stereotypically feminine, Cantu Schneider proved such a talented performer in her "ex-gay" activism that she was hired as a spokesperson for the Family Research Council, a far-right lobbying organization that the Southern Poverty Law Center designates as an anti-LGBTQIA+ hate group. Achieving star status in the movement, Cantu Schneider led her own "ex-gay" ministry and consulted for several others. Exodus later brought her on as director of women's ministries during the Proposition 8 campaign. Following the measure's passage, however, speaking engagements gave her panic attacks, which her therapist likened to post-traumatic stress disorder. Stepping back to reexamine her work, Cantu Schneider realized the harm that she was causing, and eventually renounced her previous actions. 
Finally, "Pray Away" introduces Julie Rodgers, who became ensnared in the "ex-gay" movement as a teenager after coming out to her mom. She was brought to Living Hope, a ministry under the Exodus umbrella. Part of their "change" prescription for Rodgers focused on modifying gender expression and performance to make her fit within what they deemed the acceptable boundaries of femininity (quitting the softball team, wearing makeup, etc.). Attending meetings multiple times per week, she moved into Living Hope's "recovery house" to further immerse herself in the ministry. Rodgers' growing zeal led her to be groomed as a future leader. Coached in her "ex-gay" testimony, she eventually traveled the country proselytizing for Exodus International, with higher-ups pressuring her to divulge details of a sexual assault in her testimony to render it more compelling. After initially resisting their requests, Rodgers relented. Her breaking point came during a televised meeting between "ex-gay" leaders and "ex-gay" survivors. Shaken by the survivors' stories of pain and abuse, for the first time Rodgers saw herself more in survivors' traumatic experiences than in Exodus' indoctrination narratives. It was an epiphany — she was "sitting on the wrong side of the circle."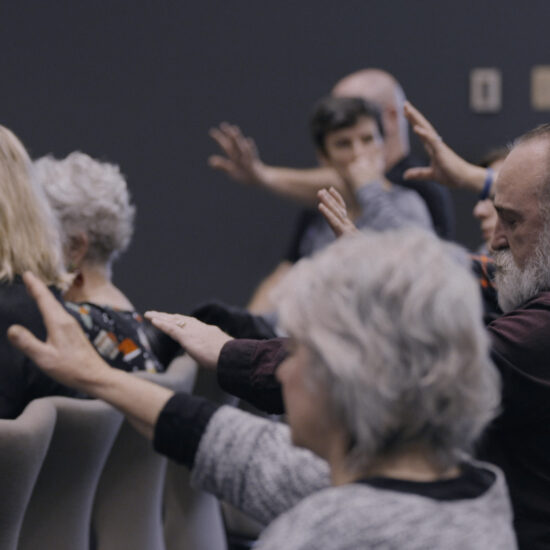 "However, perspectives of "ex-gay" survivors — many of whom have had their lives irreparably damaged by the spiritual abuse they endured — are largely absent from the film."
Conversion Therapy's Violence 
Throughout "Pray Away," director Stolakis artfully weaves together archival footage and contemporary interviews, elevating the historical recounting of Exodus and the "ex-gay" myth into an exposé on the deep human pain and profound self-loathing that undergirds both. The movement, after all, has largely been led by LGBTQIA+ Christians — a tragic cycle of hurt people hurting people. Clips of speeches from the former leaders' days in "ex-gay" ministries are juxtaposed with present-day conversations and scenes of each interviewee relaxing with partners and other family members. Their harsh, somber former selves, who always seemed to be protesting just a little too much, contrast with their present selves. Each former "ex-gay" leader seems much more at ease, remarkably clear-eyed and contrite about the grievous harm that their former work caused so many others. 
However, perspectives of "ex-gay" survivors — many of whom have had their lives irreparably damaged by the spiritual abuse they endured — are largely absent from the film. "Pray Away" also gives only a cursory treatment to the dangerous pseudo-scientific side of the "ex-gay" movement. Outside the film, the spectrum of abusive "treatments" deployed by quack "ex-gay" therapists ranges from electroshock and chemical aversion therapies to "touch therapy," masturbatory reconditioning, and hypnosis — a catalog of horrors that could themselves serve as the basis of another documentary. In addition, the ties between the former leaders, their organizations, and the larger right-wing political and religious apparatus are only explored in a cursory manner. 
Stolakis's film truly shines in its examination of former Exodus leaders' culpability as individuals, holding them — and allowing them to hold themselves — accountable for the grievous wrongs of their past. The film's portrayal of Jeffrey McCall offers a surprisingly nuanced portrait of the self-professed formerly transgender activist who represents the current iteration of the movement. Despite the preposterousness and dangerousness of his views, he is presented without ridicule or judgment. His own words, robotic demeanor, discomfort in his skin, and painful self-loathing all speak for themselves. McCall fills the last shot of the film, his face a joyless cipher staring directly into the camera — a sobering reminder that as long as homophobia and transphobia exist, so too will the pernicious evil of conversion therapy.