I Am a Catholic for Choice!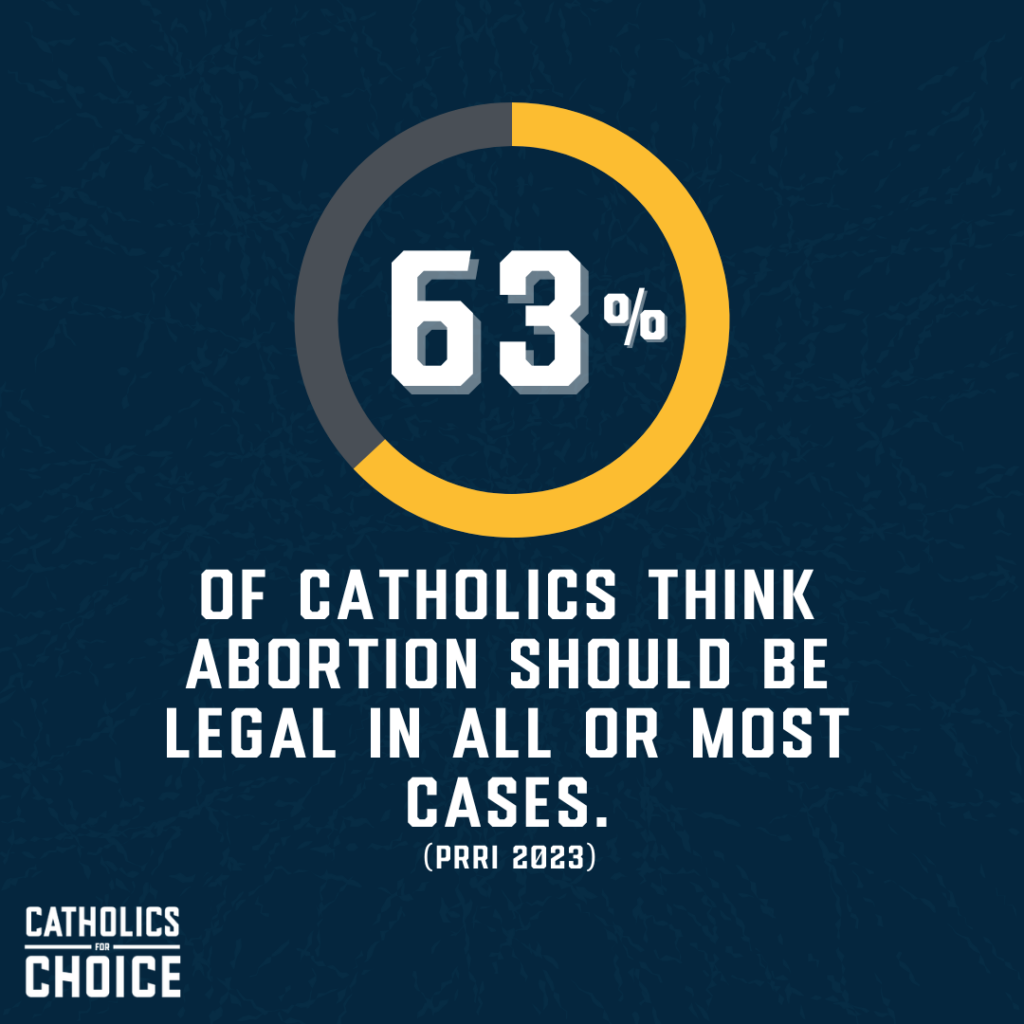 One of the most important aspects of owning your pro-choice Catholicism is realizing you are not alone. So, thank you for joining the faithful majority of current Catholics, former Catholics, and co-conspirators to say, "I support abortion access because of my beliefs, not in spite of them."
We're continuing this conversation throughout the month, marking one year since Roe v. Wade was overturned by the Supreme Court and five justices who are all Catholic or were raised Catholic. This moment requires us to re-engage and speak out in faithful support of abortion access.
Here's What You Can Do:
Distribute Pledge Cards in Your Community
There are so many ways you can spread the word about the pledge by sharing pledge cards with family, friends, and community members. You can slip pledge cards in the pews at church, post pledge cards on the bulletin boards in community centers, carry a stack with you to your local coffee shop... The list goes on! These cards are your tool for spreading the good news that pro-choice Catholics are the majority. Be sure to take photos, share them on social media, and tag us!
Order Cards Here