Conscience Magazine
What's Up at CFC?
We are pleased to introduce "What's Up at CFC?" a new column that features some of Catholics for Choices' employees and the projects they're passionate about. First, Latin American Coordinator Lilian Medina Romero reflects on her work developing Spanish-language platforms at Catholics for Choice. 
LILIAN MEDINA ROMERO
Latin America Coordinator
on the importance of Spanish-language resources 
In April of this year, Catholics for Choice launched its Spanish-language social media and website. Expanding outreach to the Latina/x and Hispanic community in the United States while collaborating with our partner organizations in Latin America, our Spanish-language social media division marks a crucial step for CFC. Because most of its countries are predominantly Catholic and evangelical, Latin America has fallen into the crosshairs of the anti-choice movement. At the same time, the anti-choice forces continue attempting to manipulate and exploit Christians of conscience in the U.S., a country where roughly 40% of the Catholic population identifies as Hispanic. 
 Millions of immigrants live in the U.S. and form integral parts of our communities. Among these residents, Spanish is the most spoken non-English language, with 42% of immigrants speaking Spanish at home. Immigration justice and protecting the vulnerable and marginalized are fundamentally Catholic stances, and CFC's Spanish-language outreach provides immigrants with information that empowers people to make the best healthcare decisions. 
I'm thrilled to be a part of this effort because I know our community needs and wants to hear our message: You are not alone! We believe in reproductive freedom because of our faith, not in spite of it. 
Immigration Advocacy and Bodily Autonomy 
Before joining CFC, I served as an immigration and human rights advocate for survivors of gender-based violence. Working with Spanish-speaking immigrant women to provide direct immigration, legal, and mental health services, I heard many stories that showed how anti-abortion legislation disproportionately impacts this population in the U.S. and abroad. I met hundreds of women who had been physically and sexually abused by spouses or family members and others who were beaten and raped while crossing U.S. borders. Many had been coerced into sexual labor. Hundreds were then forced to carry pregnancies they did not choose, with limited or no support networks or government assistance to help raise and provide for those children. 
Raised as traditional Catholics, most of the women I worked with migrated from Latin America. Despite the differences in each person's lived experience, the stories I heard had one thing in common: Women often did not recognize the abuse they were subjected to because they perceived it as normal. In their stories, guilt was always present. Few felt ownership over their own bodies — the thought of bodily autonomy was almost sinful. Often, convinced they had violated obligations to their spouses and families, they regarded themselves as failures for not living up to religious teachings on the social roles of women. 
Reaching Reproductive Freedom 
The Catholic hierarchy's teachings on complementarianism, sex, and reproductive health have significant impact on power dynamics that cause violence against women. These teachings form one of the major barriers that Catholic women in Spanish-speaking communities face when making informed and responsible decisions about their bodies. 
Moreover, Latina/x and Hispanic immigrants face other challenges that limit their reproductive health choices. Two in ten Hispanic immigrants in the U.S. are uninsured. Many lack access to bilingual and culturally competent medical providers. Worse still, those relying on Catholic support networks, healthcare providers, and hospitals often receive inaccurate information about reproductive healthcare and are denied the full range of pregnancy-related services. 
Understanding and raising awareness about these barriers is key to strengthening the movement. Catholics for Choice hopes bringing our work to this community in their first language will help break down these barriers, ensuring a truly intersectional reproductive justice movement that includes the voices of all people. 
ELYCE NOLLETTE
Director of Special Projects
on Values Clarification Workshops  
"What's Up at CFC?" sat down with Elyce Nollette, CFC's director of special projects, to discuss her work on our revamped Values Clarification Workshop (VCW) program, which helps people come together to understand how they feel about abortion and why. 
How would you describe your work at CFC? 
I describe my work as living at the nexus of impolite dinner conversation — it's sex, religion, and politics all in one place. That's how I introduce myself in non-reproductive health spaces as well, because that allows people who are interested to find out more and for people disinterested to just move along. 
What is a VCW? 
It's a daylong gathering for people to do a deep dive into their values, especially in the reproductive health space. We're all so busy all the time that we sometimes forget why we're called to this work. We forget we're fighting for reproductive rights not just for ourselves as individuals, but for the collective "we," so to speak. Participants examine their values on reproductive justice from a religious perspective — from their culture, from their context — and how they weave those values into their job as a doctor, nurse, or reproductive rights advocate. They look at how those values potentially clash: Are there challenges there? How do we negotiate what seems a tension of opposites?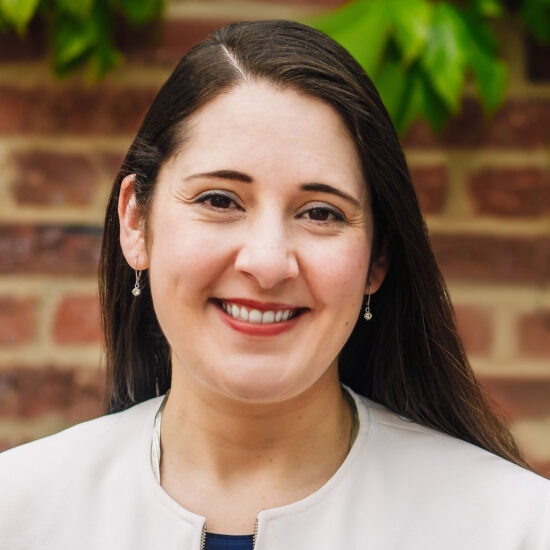 "You can be a Catholic in good standing, a religious person, and still hold your own disagreements with some of the Catholic church's teachings."
Click to Tweet
"Tension of opposites." Can you expand on that? 
 That's actually a lovely part of Catholics for Choice, that we live in that space. The average person might think it's not possible to be Catholic and pro-choice, but we get the opportunity to share that reality, from a faith-based perspective: You can be a Catholic in good standing, a religious person, and still hold your own disagreements with some of the Catholic church's teachings — because of this thing called conscience. A lot of sharing goes on during a VCW, and I really enjoy that element because it really is a day of sharing experiences, sharing thoughts, sharing knowledge. I learn as much as the participants do, because I get to work with people in so many different contexts — all around the world and domestically as well. It's one of my favorite parts of my job. 
.
Medical Providers in Kinshasa, Democratic Republic of the Congo in January 2018 after completing a VCW with CFC's Elyce Nollette.
 Why does this work matter? 
VCW work matters because it's at the forefront of CFC's stigma reduction around abortion. The purpose of the VCW isn't necessarily to change someone's mind, but rather to broaden the way they think about abortion as a challenge within sexual and reproductive rights. But throughout the day, doctors and medical professionals often will change their outlook because other people in the room have shared their thoughts, experiences, and different stories they've encountered, and those really open the minds of other participants. And it matters to me personally as well — I don't have all the answers. I'm learning from VCW participants, and they're learning from me.